June 1, 2001 - As of my 6 week checkup I am now 8 pounds 4 oz and am now 22 inches tall.
June 15, 2001 - I am now at 10 pounds+ and have taken a vacation to FL, I went to my Grand-Uncles Wedding.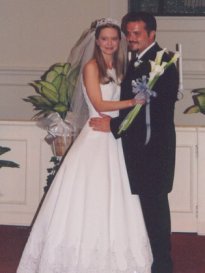 I decided I needed a break...so I am staying a few more days in FL...Enjoying the beaches...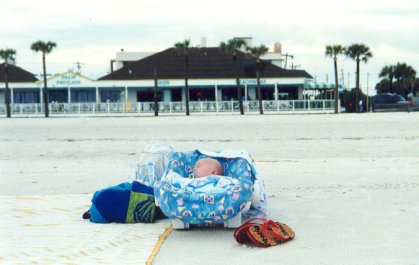 June 23, 2001 - I am in Tifton, Georgia for the night and will be returning home in the morning..(mommy got really burnt on our vacation)
June 24, 2001 - Home again and glad to see my Grama and Grampa
June 27,2001 - I just got all my shots...and I am now 11lbs 4oz. and I am 26 inches tall (Mommy says I am growing like a weed)